Marketing Ideas
Where else can I find markets?
Setting up a selling opportunity requires ingenuity and hard work. As a business owner, if you have the energy and perseverance, there are many different venues available for selling specialty forest products (see Cornell publication). The following list provides a number of helpful marketing ideas to get you started: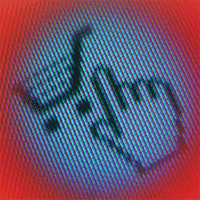 Web shopping:
www.webdesign.org
News (media) releases
Websites
Fundraisers
presentations to civic groups
teaching a class
media food segment
Product brochure
county extension and educators
tour or open house
farm market
winery
u-pick
educational display
local shop (hospitality, gift shop, nature center, museum)
special sale or promotion for a club
local institutional food service personnel or art instructors(Cornell)
E-mail signature (cornell)
shopping center event
health food or whole food store
marketing cooperative
product tasting
local college
contractors and real estate
charitable auction
supply other forest product growers/collectors
supply store for beer and wine makers
microbrewery (cornell)
References
Burkhart, Eric and Mike Jacobson. 2004. American Ginseng. Nontimber Forest Products (NTFPs) From Pennsylvania. The Pennsylvania State University. University Park, Pennsylvania.
Uva, Wen-fei. Marketing Specialty Jams and Jellies to Gourmet Consumers. Cornell University. Ithaca, New York.
Ochterski, Jim, Robert Beyfuss, and Monika Roth. 2005. Marketing Special Forest Products in New York State: A practical manual for forest-based enterprises. Cornell University Cooperative Extension. Ithaca, New York.
Roth, Monika. Marketing Non-timber Forest Products. Cornell Cooperative Extension. Ithaca, NY.